It's important to be able to protect your home and family with a reliable lock. It doesn't matter how safe the neighborhood is, or whether you live in the suburbs or in a big city: no one can afford to take their security for granted.
At King Locksmith & Doors Gaithersburg MD, we understand that all homes are different and have different needs, so we have tailored our residential locks collection to suit any budget and any requirement.
On this page, you will find a detailed overview of all our residential locks – choose the one that best suits your home!
Along with that, we carry every type of residential lock – door locks and deadbolts for front doors; knob locks for inside doors; keyless entry systems; mortise cylinders for exterior doors.
But which is best? That depends on where you live, how many doors you have in your home, and other factors. Your answer is below – but first, let's understand that there are many different types of locks for your residential needs. This blog post will go over the various types and what they offer you.
Residential Lock Type #1: Deadbolt Lock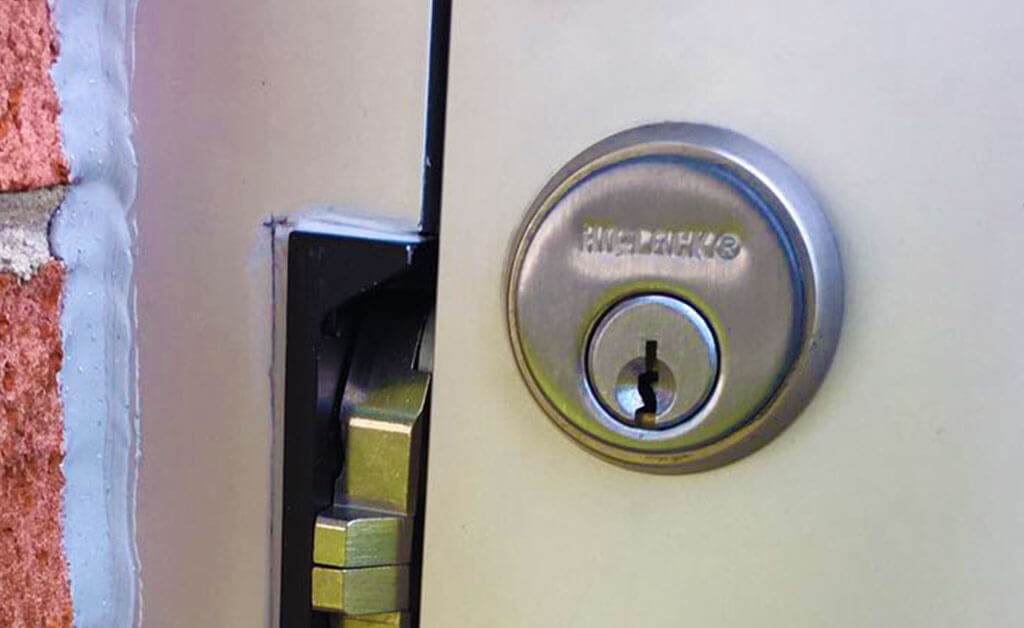 The first type is a deadbolt lock which secures your door by securing it on the inside of the door with a keyhole.
Deadbolts are basically a cylinder that is installed onto or into your door frame on the inside to lock and then use a key to unlock. They come in a variety of lengths for up to 6" of door thickness and can be installed on a solid core or hollow core door.
Deadbolts are incredibly convenient as they allow you to lock your door from both the inside and outside. If you lose your keys or forget to lock your door, simply turn the deadbolt's thumb turn until it closes into place (or push in the thumb turn knob) and you are good to go! Deadbolts come in many cylinder styles – single cylinder, double cylinder, triple-cylinder, extra height cylinders – for maximum security.
Although they are one of the most popular residential locks, there's definitely a tradeoff between convenience and making it difficult to break into your house!
Residential Lock Type #2: Knob Lock
The next type is a knob lock, which secures your door but from the outside with more than one point of contact.
This can be done by either having a lock cylinder that sits outside the door (called an escutcheon) or installing the lock onto the door directly. They usually use different types of keys than deadbolts, which is a benefit if you and your roommate want to have individual locks without allowing them access to yours; this can be achieved with double cylinder deadbolts, but the downside is you have to carry a key around with you if you ever want to lock/unlock your door. The other benefit is it can be used on any type of door, unlike deadbolts which only work on hollow core doors.
Knob locks are also very popular for apartment complexes as they are easy to install and maintain!
Residential Lock Type #3: Keyless Entry System
What about keyless entry systems? These are also known as electronic locks or smart locks. These let you unlock doors through the use of a code or card that stays secure until you enter your code.
You can set the codes once and never touch them again; the lock will recognize your code and unlock it. These are great if you want to keep your hands free at all times or don't want to carry keys around, but they can only unlock the door – so what do you do if somebody needs to get inside real quick? Another drawback is that if anyone else knows the code or has a card, they can also unlock the door.
This is usually not ideal if your roommate needs to get in and you're out of town for work; although you could put a code on their phone or something similar, this may not be convenient enough. It is also possible for electronic locks to malfunction and not recognize codes – keep in mind that normal locksmiths do not work with those!
Residential Lock Type #4: Mortise Cylinders & Euro Cylinders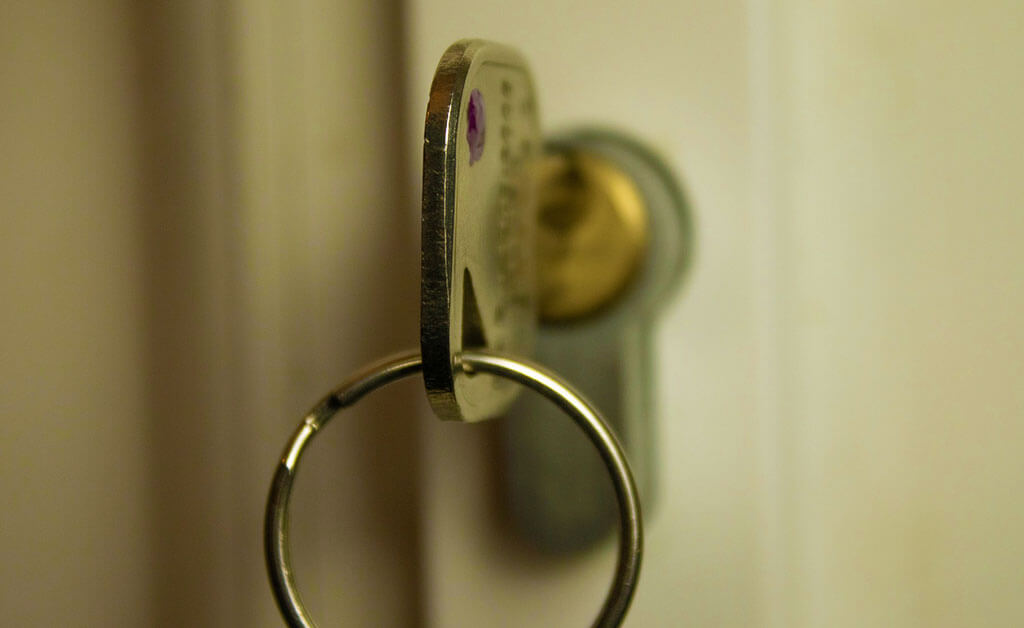 Other options are mortise cylinders and euro cylinders. These are types of locks that can be used for residential purposes. Mortise cylinders attach from either side of your door, going over the latch and securing it on either side; this allows for more than one point of contact to lock/unlock the door.
Euro cylinder locks are a great option if you want to maintain some level of control over who has access to your apartment or house in order to keep people out without having them break down the door. The downside is they don't allow two-way locking as mortise cylinders do, so you have less control when somebody needs to get inside quickly.
Cylindrical locks are easier to install than their counterpart, mortise locks. Mortise locks require holes to be cut out of the door for installation, which not only takes more time but also requires a few different tools as well such as an electric saw or power drill with bits that can handle cutting metal and wood.
In contrast, the cylindrical lock is much simpler – it just needs you to insert some screws into pre-drilled holes in the door frame (which makes things so easy!). A cylinder lock will take about 15 minutes at most whereas a mortise one may take up to 30!
Residential Lock Type #5: Push-Button Locking System
Another popular lock for residential use is a push-button locking system – it replaces the normal handle on your door and allows you to close/open the door without having to touch the outside of your door, which can be important if you have certain allergies or are concerned about germs.
It also looks very sleek as there's no handle to be seen! Another push button lock we carry is the Schlage Sense, which allows you to open/close your door without a handle while also allowing you to share keys with other people or enter in a code from your phone.
Residential Lock Type #6: Sliding Glass Door Lock
The final type of lock that is commonly used for residential purposes is sliding glass doors locks. These allow for individual locks for each panel of a sliding glass door, making it easy for you to lock/unlock just one side if necessary. They are also an alternative to patio door locks which can be 3-point or 4-point depending on the type of door you have. Many people choose this system so that they can open and close their doors without having to use a key.
We hope that this article has helped you to learn more about the different types of locks available for residential use. The type of lock you choose will depend on your needs and preferences.
It's important to know which type of lock you want before you make any purchase. The locks that are best for apartments may not be the same as those used on a single-family home or commercial building, so it's always better to do your research and find out what is right for you!
If you need help determining the best residential locking system for your needs, feel free to contact us here at King Locksmith & Doors Gaithersburg MB; we have experts ready in all areas – from installation and maintenance through repairs.
We serve customers throughout Montgomery County MD including Bethesda, Chevy Chase Village, Potomac Town Center, and Rockville Pike. You can also call us anytime with questions about our products or services by calling (240) 345-9357.