Emergency Locksmith Gaithersburg, MD
<span class="opty-crumbs"></span>
With King Locksmiths Gaithersburg, you are sure to have the best emergency locksmith service and that your troubles will be nothing but a bad memory.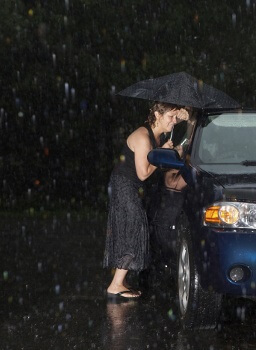 Here, at King Locksmiths Gaithersburg, we are happy to help you go back to your home, your car or your office like magic. You are going home after a pleasant night out partying with your friends when you put your hand in your pocket to reach for your keys and realize there is a hole in it. You just left your house in a hurry to remind your daughter to take her lunch to school, only to hear the door slamming behind you. You take your dog out in the yard early in the morning and, still half asleep, leave your keys on the kitchen counter by your clearly needed cup of coffee. You come home from holiday and you have the very unpleasant surprise to discover your door has been forced and your lock broken. You are running late to go pick up your friend at the airport but there is no way to find your car keys.
What do all these situations have in common? Yes, they are all very stressful and can be nerve-wracking. But, more importantly, these are the crucial moments when you really need a fast, well-trained and efficient emergency locksmith in Gaithersburg.  It does not matter if it's 3 AM or Christmas Eve, give us a call and obtain a 30 min response. With our company, you are sure to have the best emergency locksmith in Gaithersburg and that your troubles will be nothing but a bad memory really soon.
A complete locksmith service to help you whatever time it is!
We only work with the best locksmiths so you can be sure you will be entirely satisfied with the quality and the speed of our employees. No one likes to face an emergency, especially when it is in the middle of the night. Let us help you get out of this unpleasant situation by giving us a call when you are looking for an emergency locksmith Gaithersburg MD and the surrounding area. For an urgent situation, our expert technicians will be at your door within half an hour and ready to help. We only use the best tools and equipment, designed by famous and reliable brands. We guarantee you that all our fixings will last for years and that you will be entirely satisfied. Maybe you heard scary stories about plumbers, electricians or even locksmiths working at someone's place before demanding a crazy amount of money. This will never happen with us, for our fast and friendly technicians are not only the best at what they do, they are also extremely honest and straightforward about your bill. An estimate will always be given before our locksmith starts his work and he will respect this upfront pricing.
So just sit down and relax, this misfortune is almost over and you will be up and running back to schedule in no time! If you live in Gaithersburg, MD and surrounding, we can provide you with a complete locksmith service and help you day and night thanks to our 24/7 locksmith service. Our business has a 5+ years experience, we are licensed, bonded, and insured and we make sure we only hire the most reliable and dependable locksmiths. Among our clients are private individuals but also big companies that trust our expertise. Within 30 minutes, our mobile locksmiths can be at your front door and help you with:
burglary damage repair
a lock change
a lock rekey
lost car keys
a key extraction
Looking for an emergency locksmith in Gaithersburg? Look no more!
We are one of the most trusted names in the area. It will be our pleasure to help you in a timely and always extremely efficient manner with our 24/7 locksmith service. Our pricing is competitive and with our up-front pricing, you won't have any bad surprise when it's time for you to pay the bill. Our customer service is unparalleled and our locksmiths are nothing but excellent at what they do. Let us help you forget about this unpleasant day! Relax, with one of our emergency locksmith techs, you could not possibly be in better hands!