Residential Locksmith Gaithersburg
<span class="opty-crumbs"></span>
The Residential locksmith Gaithersburg services include; key cutting and re-key for existing locks. Lost keys replacement, installation of new locks and much more!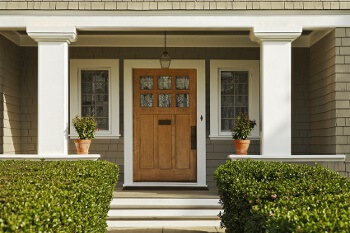 Are you having lock trouble or emergency? Do you foresee the need to change your locks or upgrade your door locking systems? Are you in need of a residential locksmith consultant? Worry not, because King Locksmiths Gaithersburg and doors are your complete locksmith service render in Gaithersburg MD and surrounding cities. With 5+ year's experience in the market, we can serve you without fear or doubt.
Value Statement
We are your trusted and reliable security solution. We guarantee our clients quality, fast and friendly service with a pocket-friendly upfront pricing policy. We are licensed, bonded, and insured as well as registered with local authorities for safety and transparency. Unlike other players in this industry, we operate within the constraints of the law. We run a 24/7 locksmith service that allows our clients to call in at the time of emergency. Our hiring policy is strict and ensures we interview and recruit expert technicians and mobile locksmiths who have a 30 min response time. That being said, professionalism is a value we hold dear to ourselves and seek to share with our customers.
Our Services
Our 24/7 locksmith service enables you the client to get your urgent lock problems fixed in time. The 5+ years of experience have taught us never to compromise on quality and security. At King Locksmiths Gaithersburg, we install and repair all locks on your residential properties. Our complete locksmith service includes lock rekey and lock change operations as well as replacement of door accessories and hardware. Our expertise, efficiency, and many years of experience make us your go-to people for solving home lockouts. High on our locks install and repair list includes; profile cylinder locks, mortise locks, deadbolt locks and high-tech locks.
The residential locksmith Gaithersburg services include; key cutting and re-key for existing locks. Lost keys replacement and installation of new locks. Access control panels for keyless lock systems. Lock change and repair make up the most common residential locksmith demands. Our technicians additionally install high profile security locks. Iron gated entry locks, burglar bar, and peephole installations. Our emergency lines are always open, whether you're locked in at your office, home or in your car, you will get a quick response once you make a call.
We also offer automobile lock solutions including vehicle lockout service, emergency car trunk and door opening, extraction of broken keys, Ignition keys replacement, and key duplication. We also customize transponder chip keys and program keyless vehicle entry systems. Our mobile locksmiths are always waiting out there to reach you where you are. Do you think you could save our emergency numbers on your speed dial?
Also, we have a range of commercial locksmith services that guarantee our clients safety, security and regular inspection, repair and lock replacement. We install and maintain sophisticated access control systems for securing office premises and high clearance safe rooms. Our customers turn to us for file cabinet locks, high tech locks, new lock installations, lock and master key re-keying. Peepholes and burglar bar fittings are optional in this category.
Why You Should Choose Us
We value our clients which places us above all other locksmith companies in Gaithersburg MD and surrounding areas. Our client approval ratings are off the charts! An online search for the most efficient, reliable, safe and swift residential locksmith Gaithersburg company will lead you straight to us. Our upfront pricing policy offers the client a chance to plead their case and get a good bargain as well as pay via their favorite means. We take cash as well as credit and debit cards. The client is free to assess the high-tech equipment and technology we use to ascertain the standard of service they will receive.
Our company appeals to all residents and corporations in Maryland to educate themselves on the need for safe and secure homes and offices. They should take the initiative to acquaint themselves with current lock technologies. We understand the hustles of everyday life take up time for such duties that is why we are here for you. Call us or check out our website for detailed information.