Commercial Locksmith Gaithersburg
<span class="opty-crumbs"></span>
Extensive training and 5+ years experience means that each one of our commercial locksmiths in Gaithersburg will know how to fix your problems.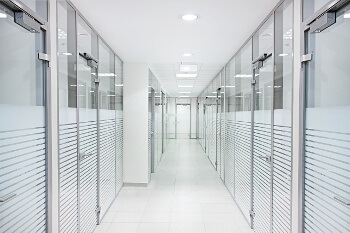 If you are looking for a commercial locksmith Gaithersburg, look no further. King Locksmiths Gaithersburg has been around for years. Excellent customer service, up-front pricing and professional installers will give you peace about your security needs. We offer fast and friendly service.
Our Customer Service
Gaithersburg Locksmith and surrounding areas will be ready with 24/7 locksmith service. The middle of the night? No problem. Our expert technicians guarantee 30 min response time. No waiting for someone to answer your call. No leaving a message. No hoping for help to come.
Services Offered
When you call, one of our mobile locksmiths will be able to help you. Extensive training and 5+ years experience means that each one of our commercial locksmiths in Gaithersburg will know how to fix your problems. Maybe your problem is one of the following issues. We at King Locksmiths Gaithersburg can handle it.
Our complete locksmith service includes:
Mortise locks. If your door is stuck and the lock will not work our technicians can get the door open. Maybe the door lock is old and worn. Let our commercial locksmith in Gaithersburg replace it with a new mortise lock that will enhance your security.
Panic hardware.  This hardware is designed to be easily opened in emergency situations like a fire. Bars installed on outward opening doors are spring-loaded, allowing crowds to exit the building without resistance in an emergency.
Office lockouts. There is nothing more aggravating than being locked out of your office. The time clock is ticking. You are missing calls that could result in sales. Your employees are milling about, mumbling because they can't get to their assignments. It's never a good situation. Our commercial locksmith in Gaithersburg can have you inside your building in no time.
Lock change. There are times when a whole new lock is in order. Perhaps a manager left your business and took the keys with him. You cannot take the chance that he could get back into your business. And what if he loses those keys and someone else finds them. No. You can't take a chance. You have to get the lock changed. A commercial locksmith in Gaithersburg can get that lock changed and improved for heightened security.
Lock rekey. Did your wife lose her keys to the house? There is probably nothing worse than a queen being locked out of her own castle. The locks are expensive and in perfect working order. You really don't want to replace them. Just have them rekeyed. King Locksmiths Gaithersburg is a complete locksmith service that can handle any of your security needs.
Deadbolt locks. Life doesn't always run on schedule. Customers have special request. Products do not show up on time. Business meetings cause dinner to be bumped to a later time. If you are stuck in the office after hours, a deadbolt lock set from the inside will add a little peace of mind to your otherwise stressful day.
Access control systems. Many businesses today have very confidential information stored inside. People's lives, money and secrets are on the line and you are responsible for keeping that information safe. Biometric scans, login credentials, codes and PIN numbers all help to keep out the people who are unauthorized to see this information. These high tech locks are mandatory in the world of sensitive information.
Magnetic door locks. A door with 600lbs or 1200lbs of dynamic holding force created by magnets is perfect for high-stress situations. Electromagnetic locks have to be wired in. A professional can install and repair these locks correctly for great security.
CCTV installation. Companies that work in product sales are always looking for ways to prevent product theft. Closed circuit TV's help you to have eyes in all the places you need. Sit in your office and watch the warehouse or hallways.
Give Us A Try
Our commercial locksmiths Gaithersburg have everything you need for your business security needs. We make you safe, protected and assured. Get up front pricing on master key systems, high-security locks and automatic door closers.
We can install and repair profile cylinder locks, high-security systems and hidden keypads. Our 24/7 locksmith service means convenience, even in high-stress situations. Our technicians are licensed, bonded, and insured.
Up front pricing and no surprises. People you can trust.